This post may contain affiliate links. Please see my Disclosure statement for more details.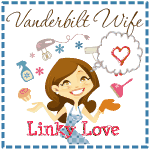 I think recipe week is over and things will be progressing more normally here for the time-being. Next weekend I am going to the Blissdom Conference, though, so who knows what crazy ideas I'll be coming home with! Two years ago when I attended, I totally wanted to start a grammar blog. Then I got pregnant. So it turned into the Before You Hit Publish series. Which, someday, I will get the motivation to continue.
So here's my weekly dose of stuff you should click over to read:
Read or written anything great this week? I'd love to read it. Leave me a link!
Added to Saturday Stumbles at Simply Staci.