This post may contain affiliate links. Please see my Disclosure statement for more details.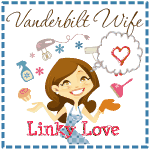 This week has been long and full of the post-Blissdom blues. (Where is my afternoon latte, Famous Footwear? Why isn't anyone constantly providing me healthy snacks? And dude, no one is serenading me during lunch!)
Add in a couple chiropractic appointments – and relapse of the Hip Pain from Well, You Know – my yearly with my midwife, a meeting with my mentor, and your everyday parenting, and I have been WORN OUT. And today we have tornadoes coming through! Oh joy!
Anyway, here are some things I read this week you might enjoy. Feel free to leave a link to one of your best posts in the comments – or a complaint about your week.
Added to Saturday Stumbles at Simply Staci.