This post may contain affiliate links. Please see my Disclosure statement for more details.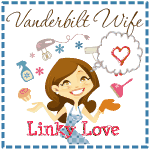 Has it really been three weeks since I did a Linky Love post? April has flown right by. I can't believe it's practically May. Also known as THE MONTH I SHALL MAKE AN UPROAR ABOUT TURNING THIRTY.
Here's what I've read lately that I think you should read, too.
I would love if you'd go read my guest post for this month at ParentLife. It's about how parenting prepares you to do other scary things.
Did you read or write anything great lately? Leave the link in the comments!
Added to Saturday Stumbles at Simply Staci.