This post may contain affiliate links. Please see my Disclosure statement for more details.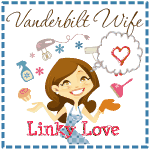 Well, guess what? As of next week, I am going to be hosting the Saturday Stumbles carnival that I've been linking to for years! I am so excited to be taking over for Staci. If you do any kind of links post during the week, I hope you'll add it here!
I'll be doing my best to Tweet and share your posts and promote your blogs in every way I can.
But for this week, here are just a few of my favorite things I read.
What's the best thing you wrote or read this week?
Added to Saturday Stumbles at Simply Staci (for the last week!)