This post may contain affiliate links. Please see my Disclosure statement for more details.

[pinit]
It's time once again for the Secret Recipe Club!
I have a confession to make regarding it: it's not as easy as I thought to translate gluten-free recipes to being not-gluten-free. I tried a couple recipes from my assigned site, All Day I Dream About Food.
Carolyn's site is beautiful, chock-full of recipes that are gluten-free and low-carb. (I will definitely be trying some of those GF recipes the next time my sister visits!) I can't imagine the amount of work she puts in making and creating recipes while running after three kids.
I went about trying to make one of these low-carb, GF recipes "normal" since I don't think most of my readers follow a special diet. My lovely cousin (cousin-in-law? my cousin's wife), Julie, and I played around with her Samoa Bar recipe. They turned out OK, but my calculations of changing stevia to sugar and almond flour to regular whole wheat just didn't work out well.
So I decided to tackle something a little simpler, and went to Carolyn's Cheddar Jalapeno Muffins. They are full of heart-healthy flaxseed meal and are perfect for serving alongside a soup or stew.
Mine still turned out a little dry, though, showing me that I have a lot to learn about converting gluten-free recipes to be regular flour. (Who does that? Tries to convert that way? Hehe.)
So yes, these are a teensy bit dry but if you smother them in soup, stew, chicken and noodles, gravy … they are perfect. The flavorful jalapenos pop through the flavors of the meal.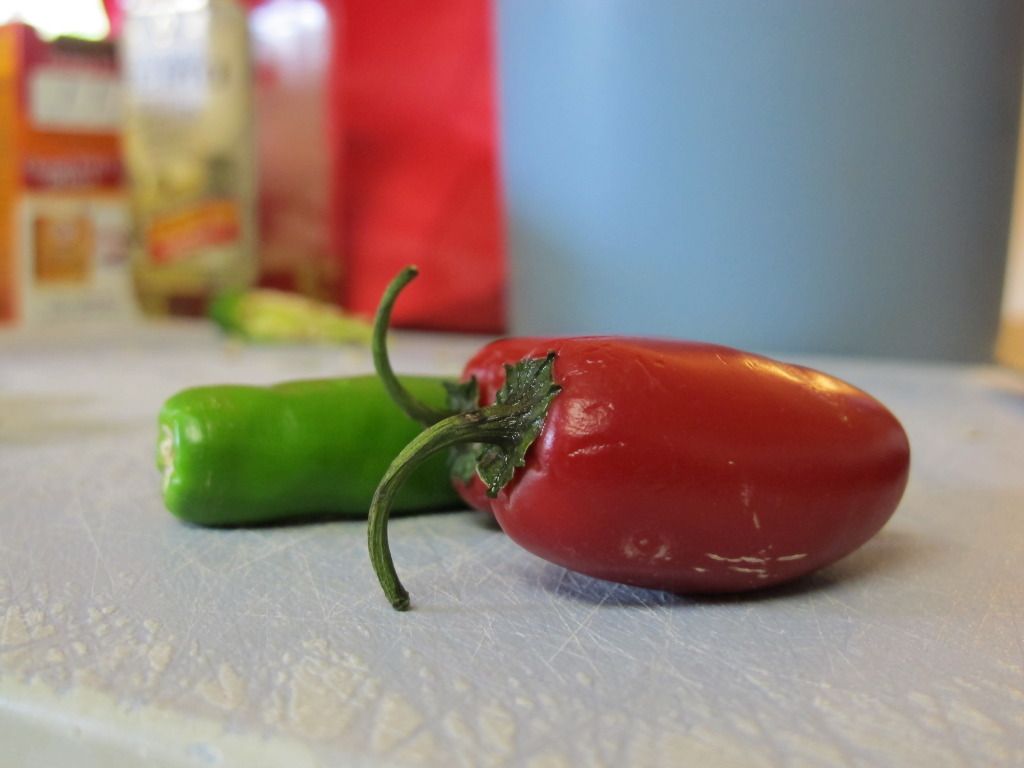 [pinit]
Cheesy Jalapeno Flax Muffins
Ingredients
2 c. flour
1/2 c. flaxseed meal
1 1/2 tsp. baking powder
1 tsp. baking soda
1/2 tsp. salt
1 1/4 c. shredded cheddar cheese, divided
3 small jalapenos or other hot peppers, chopped
4 eggs, lightly beaten
2 T olive oil
3/4 c. milk
Instructions
In a large mixing bowl, whisk together flour, baking powder, baking soda, salt, and flaxseed meal.
With a fork, mix in 1 cup cheese and the jalapeno pieces.
In a small bowl or mixing cup, whisk together eggs, olive oil, and milk slightly. Pour into dry ingredients and mix until combined. Add more milk or oil if the batter seems too thick.
Spoon batter into 12 muffins cups lined with muffin papers or sprayed with cooking spray.
Sprinkle muffins with additional 1/4 cup cheese.
Bake at 350 20-22 minutes, until a toothpick comes out clean.
http://www.jessieweaver.net/2012/07/cheesy-jalapeno-flax-muffins/